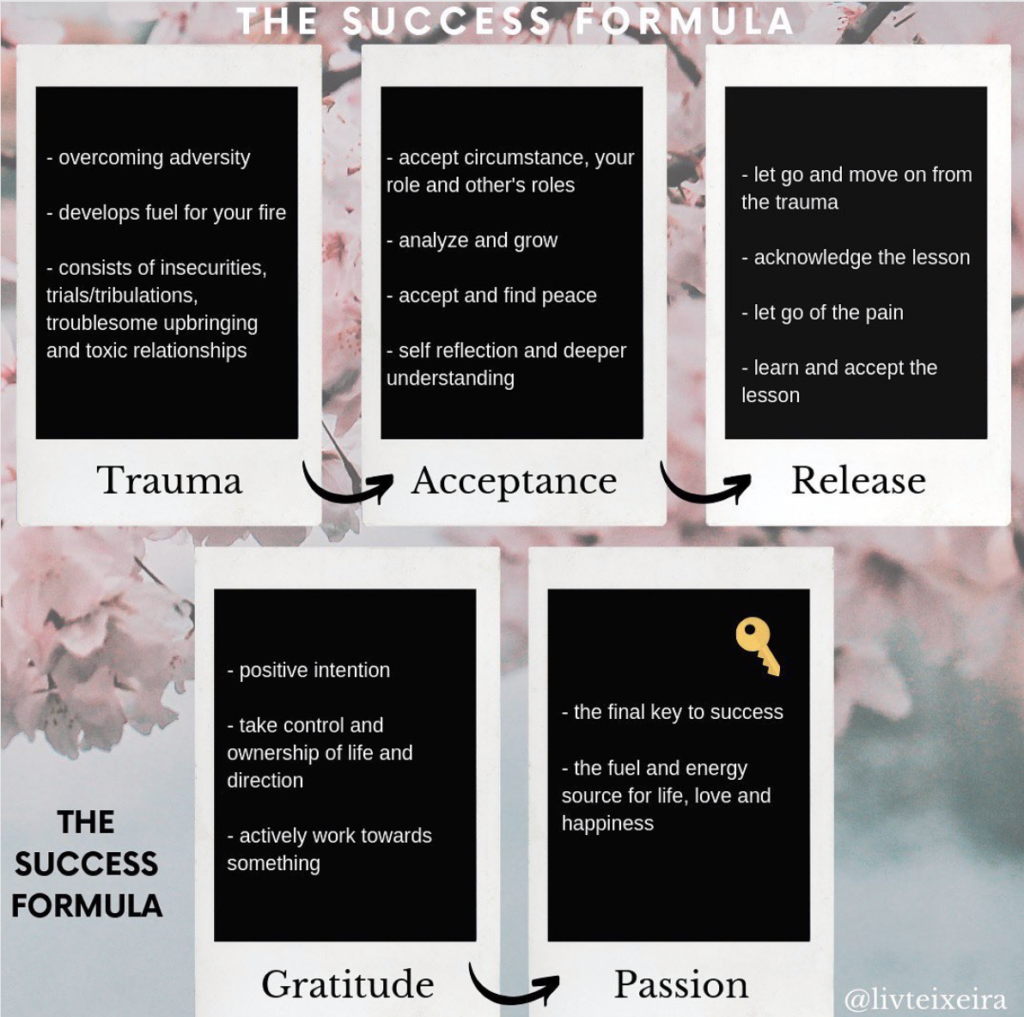 Trauma
The first step to working through any tame is to firstly acknowledge it. Trauma is so multi dimensional and I'll let you in on a little secret… we all have it. Yup. Every single one of us! Trauma can be linked to insecurities, toxic relationships, weakness, trials/tribulations and anything that would contribute to a troublesome upbringing. Trauma often comes from our childhood and lays dormant in our bodies, minds and souls. It is an important to work through traumas and process them especially in adulthood. Doing this aids our ability to overcome adversity and to tackle challenges. It is also one of the key pieces to truing unlocking your full potential.
Acceptance
The second step to working through traumas is acceptance. In order to heal and later prosper you must accept the circumstances, your role and other's roles'. This step in the process allows you to analyze your involvement and grow in future situations. It also aids in a deeper understanding of who you are and what you want.
Release
The third step of working through trauma is the active release of the trauma. This is best done actively instead of passively. This is where you let go of pain, frustration and anger. You acknowledge the lesson from the trauma and you let go the pain associated with it. Here you learn. Trauma release can come from a variety of modalities.
Gratitude
Here is the big switch from negative to positive. Here is where we find stability and homeostasis as human being. Gratitude is the key to reprograming the brain to see blessings instead of danger. This helps us take control over our lives, our circumstances and the way in which we view the world.
Passion
The last and final step is the ultimate key to success and fulfillment. Passion it the fuel and energy source for life, love and happiness. When you accomplish this you are truly unstoppable. You can create and do whatever you please from this place. Pay attention to the things that set your soul on fire…. here is where the magic happens!