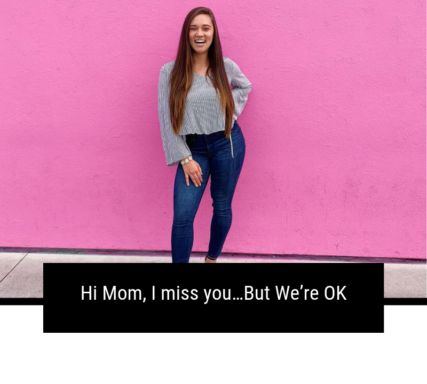 Hi Mom, I miss you…But We're OK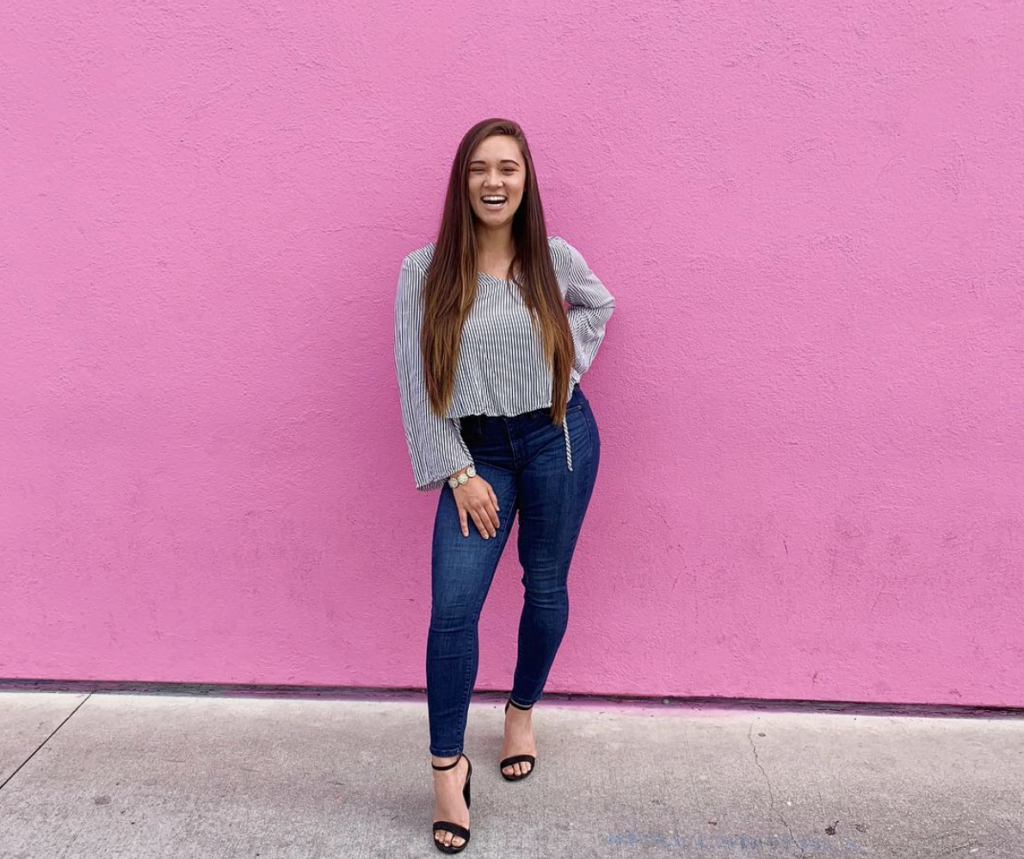 If I could tell my mom one thing, it would be that "I'm okay"
We're all okay. Nobody collapsed. Nobody imploded. Nobody lost themselves. Everyone is okay. ❤️ I'm sure everyone would agree that it shook our world for a while but we're doing okay here without you! Missing you comes in waves but I think you find peace in the relationships you have and the lengths they last.
.
Everybody asks me how I handled loosing a parent at such a young age. I dealt with it… just like everyone else who has lost a parent does. Some deal with it better than others so I guess I can only really explain what helped me.
.
My mom knew just exactly how much I loved her.
.
How?
.
Cause I was there! There for the good days and the bad days. I tell everyone this – show the people in your life how much you truly love them while you can! Support them! Catch up with them! Cry with them! Laugh with them!
Life is too short to have regrets. If there's someone you haven't called in a while… call them. Make sure they know you care!
Everyone gets tied up with the meaningless things in life. The stupid shit. People and relationships and true connection is all that truly matters. Without that stuff you have nothing!
Today, I was working and saw that the sun was setting and I wasn't going to even go outside to look at it. Sunsets and going for drives blasting music are some of my favorite simple things the world has to offer ❤️ it's gotten me through some good times and bad time! I thought I was going to miss it but then I just said fuck it and grabbed my keys!
.
Turned out to be one of the most beautiful sunsets I've ever seen in my life 💛 I listened to a playlist I have on my phone of all my moms favorite songs… this is one of them.
We used to blast this song as loud as it would go and sing it at the top of our lungs. If you know this song, you know why ❤️ All about giving back to your parents and thanking them for raising you with whatever they had.
Thanks for raising me the best you possibly could ❤️ it wasn't perfect but you did your best and I will never forget you.
.
"Everything I am I owe to my angel mother"
If I have ever helped or touched any of your lives, you can thank her 💕