"After a successful 10-year career in financial planning where he ran a company with more than $2 billion under management, James began his own entrepreneurial journey. Today, he draws on his diverse experience to help people reach their potential in all areas of their lives."

James Whittaker Website Bio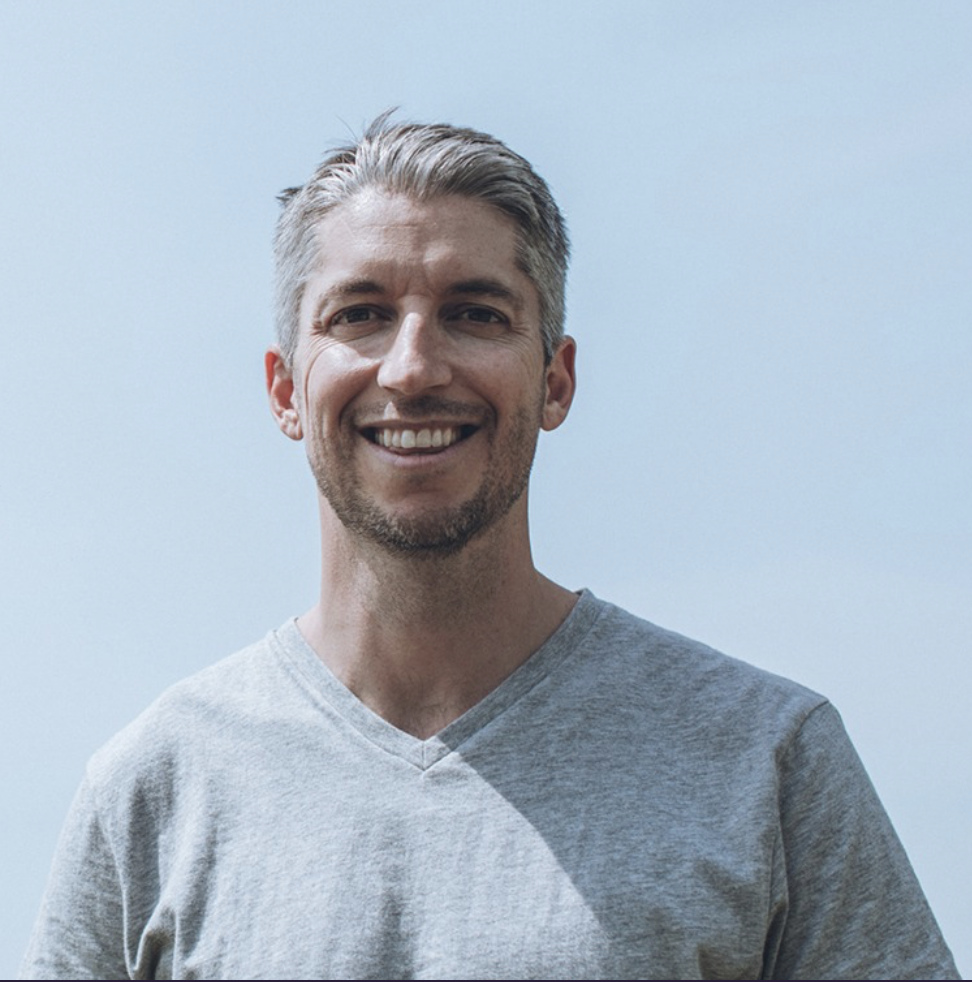 This week I had the pleasure of speaking with James Whittaker. James is a speaker, Author, coach and lifelong entrepreneur. He had a long 10 year career in financial planning before getting invited to contribute to the Think And Grow Rich conglomerate. James is also the host of the Win The Day podcast where he breaks down most successful people in their respected industry. People like Rob Ddyrdek and Barbara Corcoran. During the interview we discussed and talked at length on a variety of topics. Here, I condensed them into 7 main themes and lessons.
IT'S IMPORTANT TO BECOME RICH
We discussed Think And Grow Rich and also the Law Of Attraction. Sometimes people get too caught up in the idea that money is the ultimate goal with both ideologies. The real goal is to be rich.

Rich in relationships
Rich in time
Rich in freedomn
Rich in abundance
And of course rich in experiences

Becoming rich in any and all of these areas requires you to unlock your potential. The key to unlocking your potential is also where most people are lacking: in a sense of practicality. Napoleon Hill stresses the importance of action. ACTION is what produces results. Action is the key to unlocking your true potential. It requires consistency and trial and error. When Jim Carrey says that money won't make you happy; it's the truth. Progress is power and that is what brings about genuine and sustainable happiness.


PRIORITIZE GRATITUDE
During the interview James states that being rich in gratitude is his favorite way to regularly create abundance. He explained that he does gratitude activities every morning and every night. In the morning it's 3 things you are grateful for and at night it's 3 things that were great about that day.

I added that everything is a muscle; the more you use it, the stronger it gets. Therefore, gratitude is a muscle. If you practice it daily you will get stronger and see a bigger payoff. Also, a powerful daily practice sets the tone for the rest of your day. It creates true self discipline and fuels drive.


THE POWER OF A SINGLE THOUGHT
During the interview we discussed the question: Are you the same person you were a year ago?

The answer is no. James brings a whole new perspective by explaining how we actually evolve. You are not the same person you were a week ago, or a day or even moments before reading this. We are constantly changing, evolving and morphing into a newer version of us. The new version is comprised of new, different and individualized experiences. We are always learning. We are always growing. And that idea should give you hope for a brighter tomorrow.

It should also make you cautious. Every single thought is either pulling you towards your dreams or pushing you away from them. What thoughts are conducive to your goal and outcome? What thoughts are not? Napoleon explains that all negative things has a seed of equivalent benefit.

Your thoughts, your habits and your actions add up. They create who you are and who you are becoming. Therefore, you must win the day. If you do not make the decision to win, you've already made the decision to lose.


HOW YOU OVERCOME ADVERSITY
How do you overcome adversity? It is something we will all face at one time or another. It boils down to decision making. How do you make decisions in a time of stress? Can you make small positive decisions daily? Well, if you do that then the likelihood of the next decision got be good is much higher. Decision making has a domino effect. If you do it right the first time… you will likely do it right the second.

If you're not actively focusing on something you are actively ignoring it.


THE WORK
Everyone wants to win the Super Bowl but not everyone wants to show up every Sunday. It's about the practice. Its about the journey to becoming the best not just being the best. Everyone wants the glory but nobody wants to put in the work. When you do the work and the opportunity presents itself you are ready and prepared.


PREPARATION AND LUCK
There is no luck in this life. There is preparation and opportunity. Opportunity is all around us. Those who reach when they aren't ready, fumble. Those who reach and take when they are prepared are viewed as the lucky ones. There is no luck. James, for example, spent countless hours pausing podcast interviews for practice. When the host would ask a question James would pause the intervieew and answer as if he were the guest. He put in hours of practice before he even considered going on a podcast. Are you willing to put in that daily work towards something you want?

Do the best with what you've got. There is no course or blueprint or magical thing that is going to get you everything you want. It's work and consistency.


SUCCESS ISN'T AS SWEET AS YOU THINK
In this episode James explains that success is not all it's cracked up to be. The view from the top of the mountain isn't as glorious as people believe it to be. Therefore, we should play the little games and celebrate the little wins along the way. This is NOT under any circumstance a push for you to think or dream small. It's more so a reminder. A reminder be patient and to not compare where you are to where you want to be. Enjoy the ride and the journey and the process of you becoming who you want to be. In the interview, James explains it like the Super Bowl.

Everyone wants to go to the Super Bowl but no one wants to show up every Sunday.

The reason we have such a big Mental Health crisis is because people are too busy attaching their happiness and self worth to an outcome, destination or material possession.

James Whittaker, on A Liv Teixeira Production
SOME FINAL PIECES OF ADVICE
Irradiate phrases like "I'll be happy when" or "I'll be happy if"
Get out of your comfort zone
Learn to give to yourself (self love is self discipline)
No one knows what you do…but you know (life changes based off of those minute decisions, pay attention to them, they add up)
Be consistent

Get crystal clear on your goals
We discussed books that have greatly affected James and his success. He listened a few that are on the top of his list. Here are James Whittaker's personal recommendations and MUST READS:

Books: Click links below to buy on Amazon ▼

Never Eat Alone :

How To Win Friends And Influence People :

Influence: The Psychology Of Persuasion :


Audibles: Click links below to buy on Amazon ▼

Never Eat Alone :

How To Win Friends And Influence People :

Influence: The Psychology Of Persuasion :

When creating Think And Grow Rich The Legacy, James interviewed people like Rob Ddyrdek, Barbara Corcoran, Bob Proctor and more! He is a master interviewer. If you're interested in hearing a bit more about him and our conversation check out the links below to listen to the full episode.
James Whittaker BOOK: Think And Grow Rich The Legacy
In this book he has interviewed some of the most successful people to have walked this earth. It's captured in such a compelling story that you can't put this book down once you start. Check out what Bob Proctor, Barbara Corcoran and Rob Dyrdek had to say about this masterpiece!

FOLLOW JAMES
James Whittaker Instagram ► https://www.instagram.com/jameswhitt/
James Whittaker Youtube ► https://www.youtube.com/c/JamesWhittaker1
James Whittaker Website ► https://jameswhitt.com

Listen to James Whittaker's Podcast WIN THE DAY
Spotify ► https://open.spotify.com/show/1Pk8BdnPMzKXnMqyKku9I0
Apple ► https://itunes.apple.com/us/podcast/win-the-day-with-james-whittaker/id1455531200?mt=2&uo=4